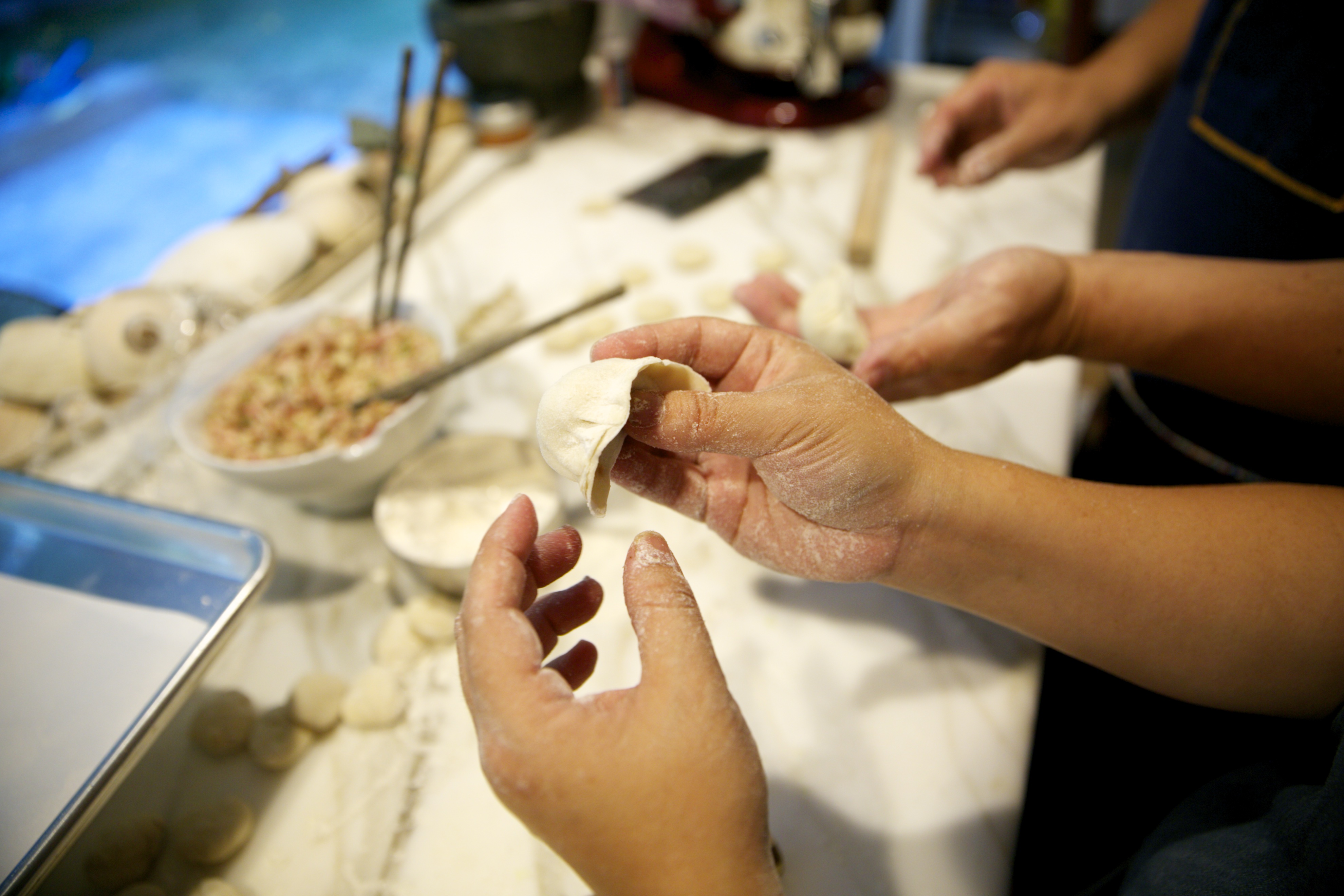 07 Jan

Chinese Soul Food – Dumplings & Little Eats

Veteran Hot Stove instructor Hsiao-Ching Chou is known for her hot-selling Potsticker Love classes. Her fans have been waiting eagerly for her cookbook "Chinese Soul Food" (release date: Jan. 30). This class features recipes for two kinds of dumplings and spring rolls. You will learn how to make dumpling wrappers from scratch, two kinds of fillings, and how to use two cooking methods: pan-frying (potstickers) and steaming. You will be able to try both cooking techniques and compare the flavor and texture difference. Hsiao-Ching also will demonstrate how to make Spring Rolls and two kinds of dipping sauces.

There will be copies of "Chinese Soul Food" available for sale — which Hsiao-Ching will be happy to autograph!
What You'll Learn:
Spinach, Egg, and Shiitake Dumplings (demo and hands-on)
Basil, Chicken, and Shrimp Dumplings (demo and hands-on)
Spring Rolls (demo)
Balsamic-Soy Dipping Sauce (demo)
Sweet-and-Sour Sauce (demo)
Sign up