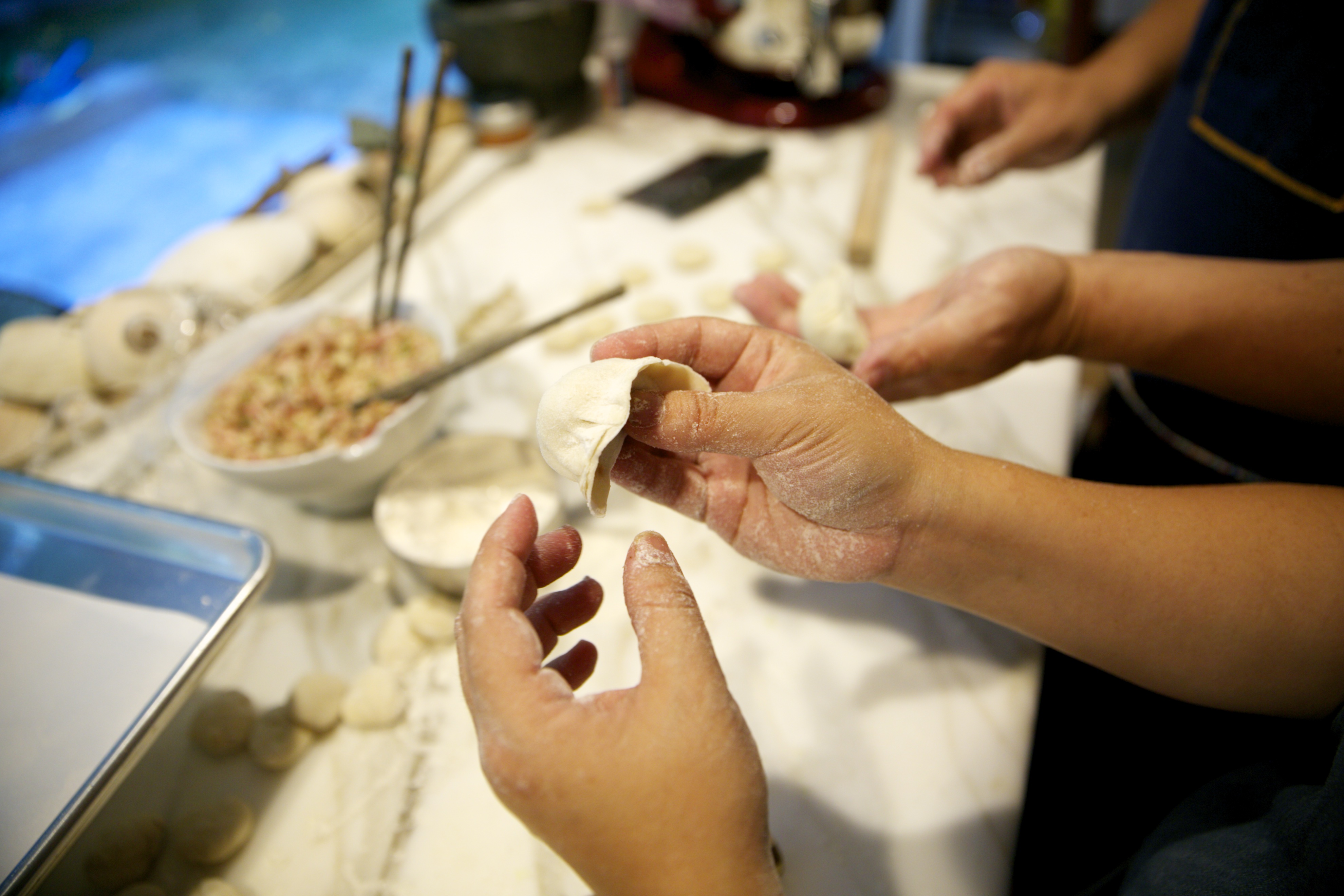 20 Jul
Potsticker Party
Aug. 5, 2017: Hot Stove Society
Making potstickers shouldn't be a solitary activity. Invite some friends and have a potsticker party so that you'll be able to make enough to devour right away and have enough extras to freeze for later. For this class, you will learn how to make potstickers and four fillings: pork and Chinese cabbage, chicken and basil, lamb and leek, and spinach and shiitake. You will also get some tips on how to host a potsticker party. As a bonus, you will learn how to make scallion pancakes.
During her career as a food writer at the Seattle Post-Intelligencer, instructor Hsiao-Ching Chou shared many stories about learning how to make dumplings (boiled, steamed potstickers). She has taught home cooks how to make these dumplings at food festivals, on board a Holland America cruise, and most notably, for Tony Bourdain. Tony featured Hsiao-Ching on his Travel Channel show "No Reservations." The potsticker recipe also has been featured in the PBS documentary and companion cookbook, "The Meaning of Food."
You'll get to make potstickers and scallion pancakes hands-on, and you'll enjoy eating the products of your labors! After this class, you will be spoiled for store-bought versions.
What You'll Learn:
Potstickers, with four fillings: demo and hands-on
The four fillings are: pork and Chinese cabbage, chicken and basil, lamb and leek, and spinach and shiitake
Scallion pancakes – demo and hands-on
Soy ginger dipping sauce – demo
Sign up